At Heart and Health Medical, we offer advanced equipment and facilities for the most comprehensive state-of-the-art technologies and methods in the evaluation and diagnosis of heart diseases and non-invasive cardiology. Our Board-Certified Cardiologists have extensive experience, and there is special attention paid to non-invasive cardiology, early detection, and prevention of cardiac diseases and conditions; this includes coronary artery disease, cardiomyopathy, interventional cardiology, non-invasive imaging, arrhythmia, and preventive cardiology. We focus on you, the patient. The Heart and Health Medical Cardiology and Vascular Medicine Team will listen and take the time to discuss the medical concerns, diagnosis, risks, and treatment options available with you and your family. Our heart doctors are leaders in their field; each physician holds specialized certifications and continues ongoing training for complex procedures.
Heart and Health Medical Cardiology​
At Heart and Health Medical, we provide a wide range of non-invasive cardiology services to residents across all of Long Island. Heart disease early prevention screenings, which include but are not limited to, the following: 
One of the most important screenings because high blood pressure often has no symptoms.  High blood pressure significantly increases your risk of heart disease and stroke. If your blood pressure is below 120/80 mm Hg, be sure to get it checked yearly. If your blood pressure is higher, your doctor will want to check it more often. High blood pressure can usually be controlled through lifestyle changes and/or medication. 
Fasting Lipoprotein Profile
A blood test that measures total cholesterol, LDL (bad) cholesterol and HDL (good) cholesterol. You may need to be tested more frequently if your cardiologist determines that you're at an increased risk for heart disease or stroke. Like high blood pressure, cholesterol can often be controlled through lifestyle changes and/or medication.
Body Weight
Your healthcare provider may ask for your waist circumference or use your body weight to calculate your body mass index (BMI) during your routine visit. These measurements tell you and your physician whether you're at a healthy body weight and composition. Being obese puts you at higher risk for health problems such as heart disease, stroke, atrial fibrillation, congestive heart failure, and more.
Blood Glucose
High blood glucose or blood sugar levels put you at greater risk of developing insulin resistance, prediabetes, and type 2 diabetes. Untreated diabetes can lead to many serious medical problems, including heart disease and stroke. If you're overweight and you have at least one additional cardiovascular risk factor, your healthcare provider may recommend blood glucose testing. Your healthcare provider may also measure glycated hemoglobin A1c levels (A1c %) in your blood to screen for type 2 diabetes. An A1c level of 6.5% or higher is used to define diabetes.
Smoking, physical activity, diet
If you smoke, talk to your healthcare provider at your next office visit about approaches to help quit. Also, discuss your diet and physical activity habits. If there's room for improvement in your diet and daily physical activity levels, ask your cardiologist to provide helpful suggestions.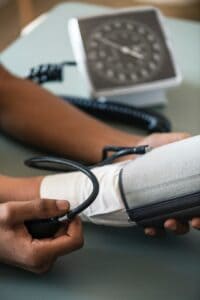 Cardiac and Vascular Disease, Early Detection Packages:
Metabolic testing

Peripheral vascular disease testing

Pacemaker and Defibrillator Monitoring

Echocardiography, Stress Echo Testing

TEE – Transesophageal Echocardiography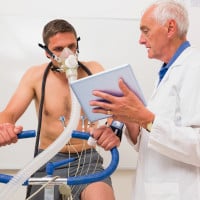 Non-Invasive Cardiology Risk Factors Include:
Family history

Smoking

Obesity

Aging

Diabetes

High blood pressure

Physical inactivity

High cholesterol

Gender (males are at an increased risk)

Elevated C-reactive protein
Cardiology Technology and Screening
The most state of the art technology and equipment is used for all imaging in the examination and treatment of your heart. Some conditions, such as heart failure, require lifelong management. With our team of top cardiologists on your side, a custom cardiac treatment plan is created so that you can go on enjoying your daily life in the healthiest way possible. If you are at risk or experiencing symptoms of cardiac or vascular conditions, then do not hesitate to seek medical attention.