For over 15 years, Heart and Health Medical has been a beacon of preventive medical care in Long Island, renowned for its exceptional patient care and accessible healthcare solutions. Recognizing the diverse needs of our community, we offer affordable and flexible payment options, ensuring that quality healthcare is within reach for everyone.
In our continued commitment to serving the Long Island communities, we have introduced the Heart and Health Mobile Medical Unit. This innovative approach is designed to bridge the gap in healthcare access, especially for those with busy schedules and demanding work commitments. We understand that the active workforce often faces challenges in finding time for medical care and preventive screenings.
Our Mobile Medical Unit brings healthcare services directly to the people, making it more convenient than ever to access essential medical care. By reaching out to the community and providing care where it's most needed, we are redefining the way healthcare is delivered, ensuring that every individual in Long Island has the opportunity to receive timely and preventive medical attention.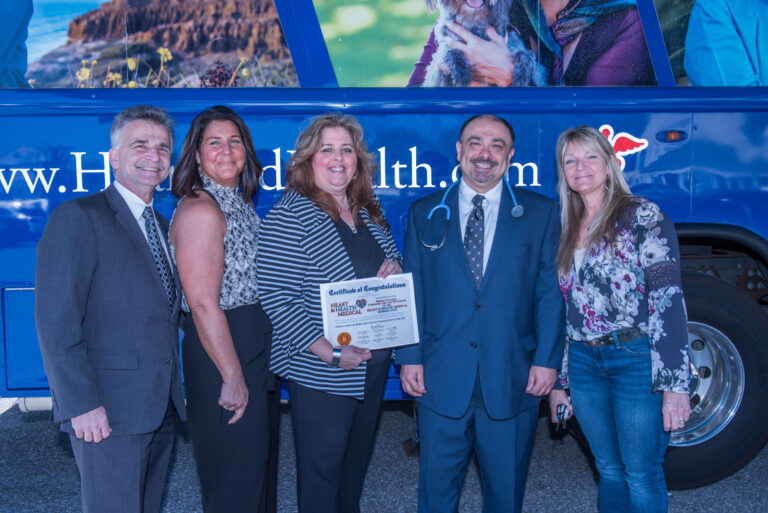 Employee Health Screening And Preventive Care
Onsite Healthcare Benefits
Heart and Health Medical revolutionizes workplace health initiatives with its advanced Mobile Unit, an onsite medical clinic equipped with the latest medical testing technology. This innovative approach is designed to deliver comprehensive health care and screening services directly to employees, facilitating convenient access to essential medical services.
Our Mobile Unit is a one-stop solution for a variety of healthcare needs. It offers employees the opportunity to complete their annual health check-ups and receive yearly vaccinations, including flu, hepatitis, pneumonia, meningitis, and tuberculosis shots, right at their workplace.
Beyond routine check-ups and vaccinations, the Mobile Unit specializes in preventive screening for early detection and management of chronic diseases such as heart disease, stroke, and diabetes. Our team is adept at identifying risk factors and providing timely interventions to mitigate these risks.
Furthermore, we understand the importance of comprehensive health monitoring. Therefore, we offer referrals for critical health screenings like prostate exams, colonoscopies, and mammograms, ensuring a full spectrum of care.
Heart and Health Medical's Mobile Unit exemplifies our commitment to preventive healthcare, making it easier for the working community of Long Island to stay healthy and informed about their health status.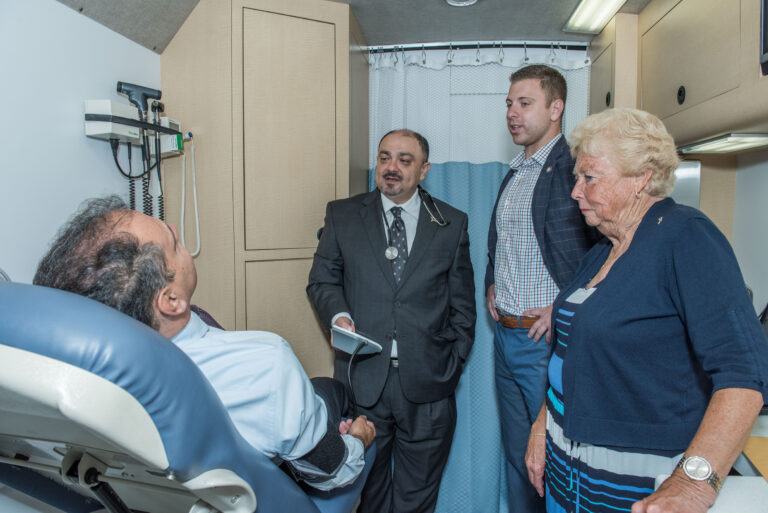 Increase Employee Productivity

Reduced Employee Absenteeism
Improved Employee Benefits
Increased Employee Access To High-Quality Healthcare
Increased Detection and Prevention of Chronic Conditions
Mobile Medical Specialties
The Heart and Health Mobile Unit is a pioneering approach in preventive healthcare, specifically designed to combat the rising prevalence of chronic diseases, which, as reported by the CDC, now affect 6 in 10 U.S adults. By bringing medical services directly to the workplace, the Mobile Unit collaborates with clients to develop tailored medical plans that address individual health needs and concerns.
This innovative service model prioritizes convenience and accessibility, significantly reducing the stress often associated with seeking medical screenings and preventive care. By facilitating easier access to health services at the workplace, the Mobile Unit plays a critical role in early detection of various conditions, ultimately leading to better health outcomes, especially for chronic diseases prevalent among working adults.
The state-of-the-art Mobile Medical Unit is equipped with the latest medical technology, enabling Heart and Health to offer the same comprehensive tests and screenings that are available in their office visits. This mobile healthcare model presents significant advantages over traditional onsite corporate medical services, not only in terms of convenience but also by reducing overhead costs and space requirements for companies.
Heart and Health's Mobile Unit represents a significant step forward in corporate wellness, offering a practical solution to healthcare access that aligns with the busy lifestyles of today's workforce.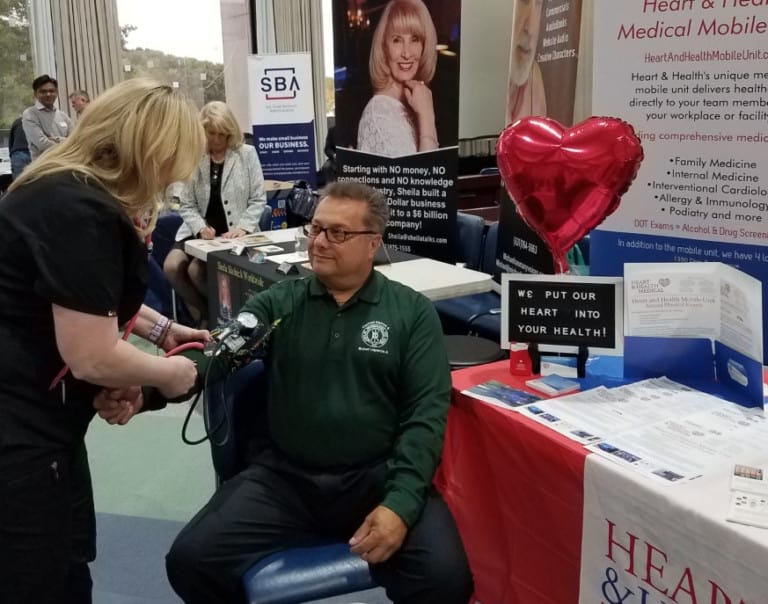 Allergy & Immunology
Internal Medicine
Cardiology
Podiatry
Immunization
Women's Health and Hormone Therapy